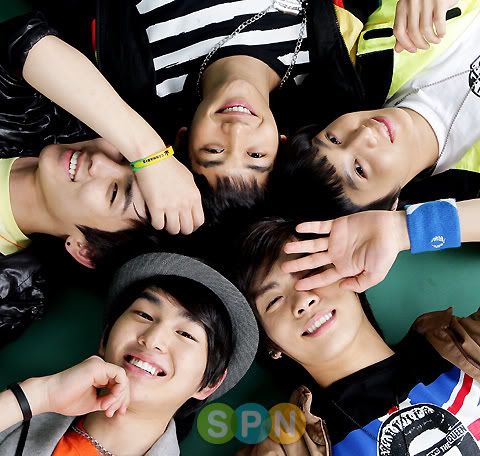 Source;
translated by amourette @ soompi

Currently promoting their hit song "Juliette", idol group SHINee went on KBS's quiz show "1 vs. 100" as members of the entertainers team. In this show, they displayed their hidden quiz talent/strengths.

SHINee members Onew, Key, and Minho answered questions regarding traditional proverbs, literature/stories, and current events without any hesitation, thus dispelling the the common idea that "young people are ignorant". During round two, which was a one on one round with Mr. 김어흥, their skills/abilities at answering quiz questions were an eye-opener to all.

Throughout all of the questions, SHINee always chose the correct answer, showing that their knowledge was way beyond their years. In this game show, where one wrong answer will get you out immediately, high school students Key and Minho were able to continue/stay on till the very end -- a result that surprised many.

This episode of "1 vs. 100" will be shown on KBS2TV at 9PM on August 4th.